In this week's issue of LeadCrunch's Best in B2B Growth, we bring you a diverse set of articles about account based strategy, creative ways to use live-streaming, and the best 2017 project management software. Are you craving more great informational content? Rewatch one of our hottest webinars "How to Create Hypergrowth for Your Company" With Aaron Ross, Author of From Impossible to Inevitable.

Enjoy your week,
The LeadCrunch Team :: High precision B2B leads using artificial intelligence
@lead_crunch | 1-minute video | Try us for free | Subscribe to this newsletter
Curated content – summary
---
Watch it again!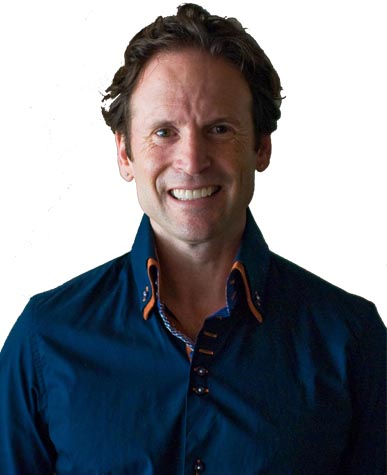 "How to Create Hypergrowth for Your Company"
Aaron Ross, Author of From Impossible to Inevitable
Curated content – detailed
B2B Salespeople Need to Act More Like Travel Agents by Nicholas Toman, Brent Adamson, an Cristina Gomez
Having more information doesn't always make it easier to decide. Consider what's happened with travel: With the explosion of internet travel sites in the 2000s, consumers took charge of their own travel, and travel agencies hemorrhaged business. Fast forward to today. According to the travel and leisure marketing firm MMGY, the use of travel agents increased by 50% from 2014 to 2015. Why? Because consumers, overwhelmed by information and inundated with choices, are again turning to travel agents to take the work out of travel planning.
The Top Digital Channels for Generating B2B Leads by Ayaz Nanji via MarketingProfs
B2B marketers say email, organic search, whitepapers, webinars, and LinkedIn are the most effective digital channels/tactics for generating leads, according to recent research from DemandWave.
The report was based on data from a survey conducted in November and December 2016 of 179 B2B marketers in the United States. Respondents work for firms in a range of industries, with the largest share coming from the software (39%) and business services (17%) verticals.
The most applied digital channels by B2B marketers are social media (95%), email (93%), and organic search (91%).
Email ranks as the top channel for driving leads (73% of respondents say it does so), followed by organic search (70%).
5 Top Hacks to Step Up Your B2B Content Marketing Strategy in 2017 by Alexander Kesler via MarketingLand
While content marketing has turned into one of the most widely embraced B2B approaches in recent years, its effects can take a while to become evident. Building up a strategy and applying it consistently take time and effort.
Creating meaningful and useful content and distributing it efficiently are just one side of the coin. Making the most of this marketing strategy requires digging deep into the ways you can attract and retain your customers. This year, it's all about understanding the mechanisms through which you can meaningfully influence people.
14 Visualizations Mapping the B2B Buyer Journey by Derek Edmond via CustomerThink
When we begin a conversation with a new client, we discuss how their own prospects typically find them and turn into qualified leads and customers.
Our understanding the B2B buyer's journey, from market realization to vendor selection, becomes critical in developing a successful online marketing program.
The reason this discussion is important is because it helps establish a foundation for keyword research used in all online marketing endeavors, but particularly SEO, PPC, and content marketing.
10 Sales Platforms to Help You Boost Revenue in 2017 by Andrew Medal via Entrepreneur
Is your sales team less than stellar? Give them the help they need with guided selling software that aids in matching customers with the right products every time.
Guided selling software is vital for all sales reps, though those new to the world of selling (or your business) can especially benefit. It can help aggregate and analyze customer data regardless of your company size. With that information, your sales team is armed with accurate information in real-time that best serves their customers. The result? Happy, loyal customers and a satisfied sales team.
Enjoy your week and have a fantastic New Year!
The LeadCrunch Team :: High precision B2B leads using artificial intelligence
@lead_crunch | 1-minute video | Try us for free | Subscribe to this newsletter